Aarndale Solicitors is a leading full service commercial Law Firm with its head office located in Lagos, the commercial epicenter of Nigeria. Our practice covers corporate and commercial legal services particularly corporate finance, foreign direct investment, real estate, energy and project advisory matters. We have a vibrant litigation and dispute resolution department with diverse experience in resolving disputes through litigation, arbitration, mediation or expert determination.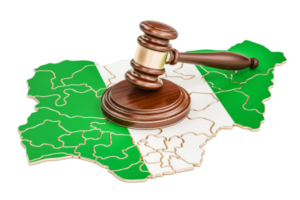 We also undertake due diligence exercises on diverse transactions and provide company secretarial services.
Our Firm has extensive experience across all industries. We possess the requisite skills and resources to achieve utmost client satisfaction.
We act for a number of companies operating in all sectors of the Nigerian economy. Clients of the Firm are both local and multinational companies including financial institutions, real estate companies, trading and manufacturing companies, media and entertainment companies, telecommunication companies, oil and gas companies, oil servicing companies, project owners, and insurance companies. The Firm also advises foreign embassies, non-governmental organizations and individuals.
AARNDALE is perfectly positioned to proffer much-needed advice to clients in anticipation of, and consistent with current and future changes in policy and regulatory structures. Our commitment to keeping abreast of matters affecting the constantly changing business and regulatory environment in which our clients operate has delivered a proven record of successfully tackling high profile, complex and sensitive legal work.
Our highly skilled dispute resolution team, constantly seeks creative, cost effective and speedy resolution to disputes. Our key practice areas include but are not limited to contractual disputes, real estate, debt recovery, commercial arbitration, insurance claims, and intellectual property, receivership, insolvency, aviation, immigration and probate matters.
Members of this practice group, provide support to other practice groups within the Firm by advising clients on potential pitfalls in contractual relations throughout the life-cycle of their transactions. We have represented a wide range of clients before various superior courts of record and tribunals in the country in intricate and multi-faceted commercial disputes. Our clientele range from financial institutions, oil and gas firms, real estate companies, insurance companies, media and entertainment companies and manufacturing firms to individuals.
AARNDALE is a strong proponent of Alternative Dispute Resolution and our lawyers regularly represent clients in various ADR fora around the country.
Experience Track
Represented a multi-national bottling company in a multi-million Naira dispute over ownership rights to a beverage production plant.

Represented an American company in the alleged counterfeiting of its electronic products in Nigeria

Represented an American company in the alleged counterfeiting of its electronic products in Nigeria

Advised a Nigerian Public Company on its proposed scheme of arrangement where the majority shareholders bought out the minority shareholders and its subsequent delisting from the Nigerian Stock Exchange

Represented International Oil Companies in various tax disputes before the Tax Appeal Tribunal with respect to the implication of petroleum profits tax assessment and education tax assessment by the Federal Inland Revenue Service on the assessable profits on International Oil Companies

Provided legal representation for a Nigerian oil concern with major off-shore shareholding in a litigation relating to an oil block which is the subject matter of a Production Sharing Contract with the Federal Government of Nigeria and a Joint Operating Agreement with two oil prospecting companies

Successfully represented over 700 workmen in a class action for unlawful termination of employment against a state government in Nigeria

Successfully represented an institution of higher learning in a multi-million Naira compensation claim by its workmen

Representing a client at the Court of Appeal in a dispute between the client, a commercial bank and a high profile real estate company

Successfully represented several individuals and companies in a multi-million Naira debt recovery action against a major commercial Bank in Nigeria on a failed real estate project

Representing a company in a debt recovery action against a commercial Bank and the NDIC for the unauthorized conversion of a domiciliary account to a current Naira account following a Takeover

Representing a professional medical body in a debt recovery action against a leading commercial Bank with respect to unauthorised payments by the Bank from its domiciliary accounts

Currently providing legal representation to a major player in the Insurance Industry in a multi-million Naira Professional Indemnity claim and a Goods-in-Transit Insurance claim

Representing a key player in the real estate industry in multiple actions in superior Courts of records in a multi-billion Naira debt recovery and receivership action involving the Asset Management Corporation of Nigeria.

Acting as Counsel to a real estate company in a claim for recovery of possession of its property and arrears of rent in respect of a commercial lease agreement

Representing a major film production and distribution company in a multi-billion Naira copyright infringement action filed against it by its Regulators.